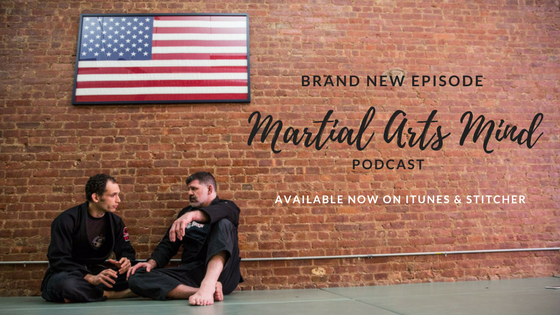 TRANS/FORMATION
Transformation is at the heart of many martial arts "success stories": practitioners go from bitter to compassionate, from reactive to proactive, from an unhealthy to a balanced lifestyle. Even the origin myths – those legends passed down over decades or even centuries – tell stories of powerful, personal change through martial arts practice.
Today's podcast is a conversation with two students from our dojos – Tara and Nick – who understand transformation in a deeply personal way. As transgender practitioners, they bring a set of distinct experiences to their training. We talk about some of the obstacles they've faced (and overcome), what makes their journeys unique as well as what unites them with all martial arts practitioners. And we talk about the universal appeal of a positive, open, inclusive community of martial artists, and the hope that great training provides.
Yes, it's a lot to cover. But we've been waiting to have this conversation. Honest, intimate and personally meaningful, it's exactly the dialogue we were hoping it would be.