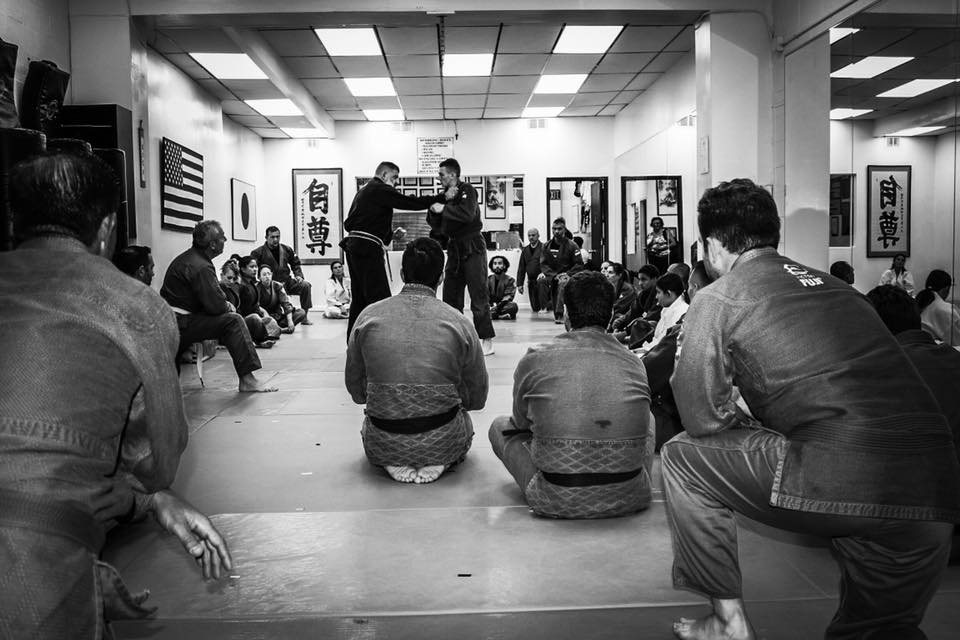 One of the things I like to work on in my practice is acknowledging my teacher. Not just because it's polite, but because in the Japanese martial arts tradition the student teacher relationship is is one of the most important relationships there is. It's up there with the parental relationship. I want to honor that tradition in my practice, because I'm a martial arts practitioner rather than an athlete. I don't see my teacher as a coach.
Sometimes Mr Vizzio will give me a correction or give me a suggestion, and I find myself not acknowledging him. And when I look at why I do that, it's often because I'm feeling overwhelmed by what's going on. But I can't leave it at that. I want to understand internally, for myself, that I am bigger than any problem that's presenting itself to me. I cannot become hypnotized by thinking that I don't have a solution. That's the whole problem.
So it's a kind of understanding that I work on with myself so that I can continue to acknowledge this person that's giving me such care, giving me their wisdom, helping me solve the problem. In that way, I am closer to understanding and acknowledging for myself that I can master whatever is before me. It's very subtle but very important.
In the traditional martial arts environment, we might say, "Oss!" or "Yes, sir" or "Yes, ma'am". That approach is simple acknowledgement – it's neither overconfident nor insecure. If, on the other hand, we find we have to reply with either "Thanks, but I got this" or "I don't got this and I'm completely overwhelmed", we have some work to do. Mindfulness in this area is part of the student's job, so we have to practice.
Rather than just nodding or, even worse, rolling your eyes when when your teacher gives you their care, their experience, their wisdom, you can take a moment to acknowledge the gift. It brings us all closer to the solution, to the source, through presence and attention and gratitude.
---
Listen to the podcast here: The Martial Arts Mind Podcast
For more about our larger project of collaborative Jiu-Jitsu and martial arts training, please visit the Brooklyn Brazilian Jiu-Jitsu (Brooklyn BJJ) website here.