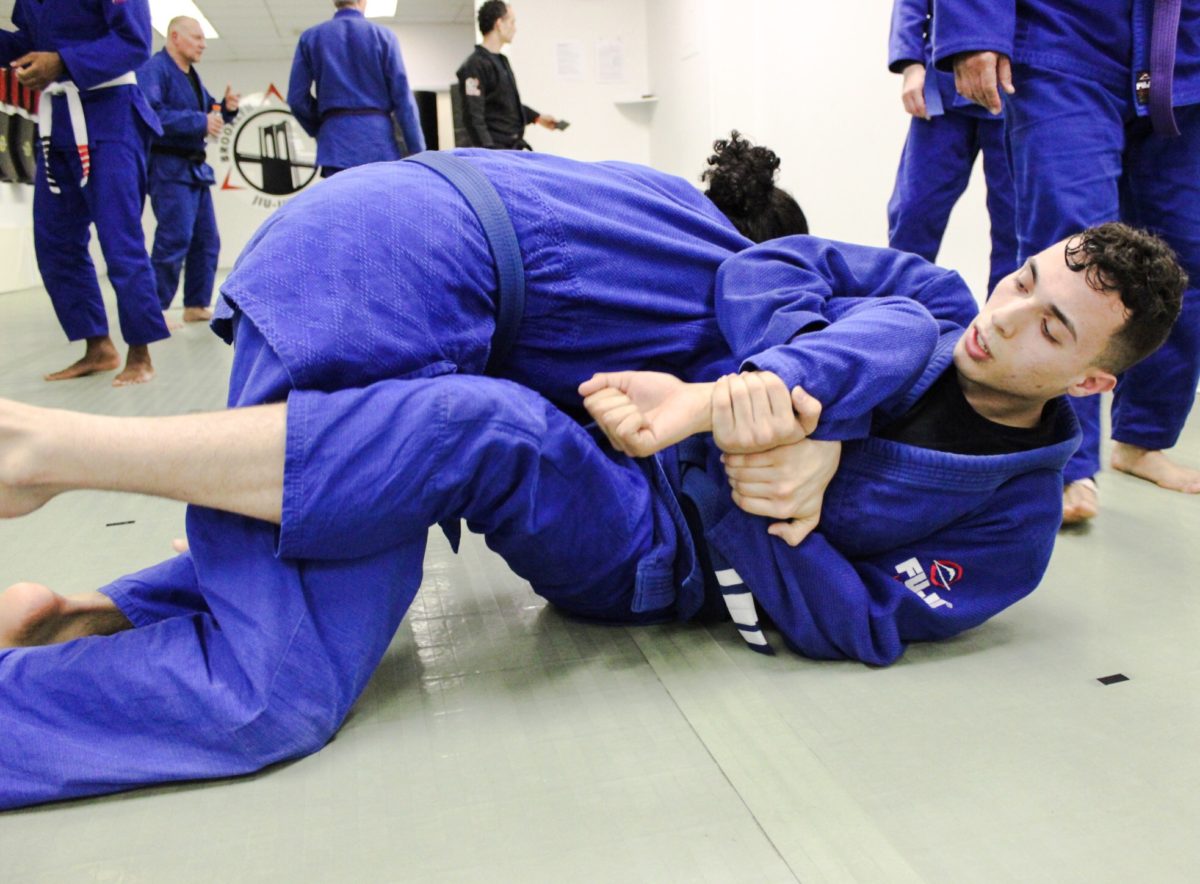 We encourage all practitioners to love martial art practice just for the practice alone. It happens that people start with this sensibility, but grow more short-sighted over time. They feel that they need an outside stimulus in order to motivate them to practice.
It doesn't seem like there's anything wrong with this at first, but over time there's a big problem: what happens when that outside stimulus is not there? There's no recourse for motivation because we've been relying on an artificial aid the whole time.
So as a remedy, we feel that it's a better thing to insist on the right motivation for practice all the time. Daily effort coupled with a sense of mindfulness and personal progress is a very fertile ground to work on. Complacency, on the other hand – glossing over daily practice as just an average occurrence that's a stepping stone to something better – has no place in mastery.
This is an idea that takes some people (me included) many years to grasp. The middle ground is the sweet spot. We don't eliminate all external motivations, but we balance the external and internal so we can have a sustainable practice. In this way we can benefit all the time, and have access to the finer details of our work on the mat.
If apathy takes over, we lose our access to very important elements – our awareness of how we treat our partners, our relationship to time and to process, the long view of training and the benefits that come with the routine of practice. If we stop caring enough to focus on the day to day, out of fear of boredom or because we think we're "supposed" to need an external goal to be truly productive, we become quick to dismiss what might otherwise be very valuable.
This sort of training keeps us tethered to the external, but paradoxically it also keeps us to ourselves. It doesn't extend us into the world; things shrink when we need to make them "all about us". Sometimes we start with a question, but we really aren't trying for a conversation – we only want to talk about ourselves.
On the other hand, the world expands when we communicate, when we're conscious and friendly. We ask questions of other people and then learn to listen to the answer, because we're not just trying to advance an external agenda.
When we are nuanced, we can see the bigger picture. And that bigger picture can serve us (and those around us) for a long time.
---
Listen to the podcast here: The Martial Arts Mind Podcast
For more about our larger project of collaborative Jiu-Jitsu and martial arts training, please visit the Brooklyn Brazilian Jiu-Jitsu (Brooklyn BJJ) website here.