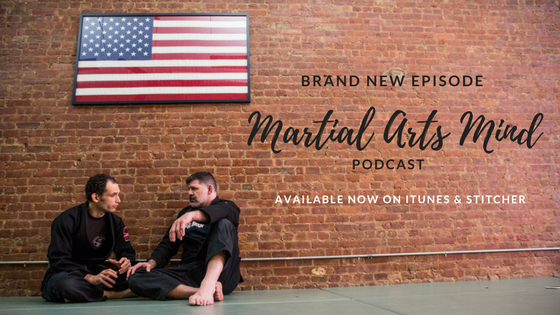 Anthony "Q-Unique" Quiles is the perfect guest to start off the podcast for 2019. Born and raised in Brooklyn, he's a member of New York's legendary breakdancing group the Rock Steady Crew and co-founder of the iconic underground hip-hop group the Arsonists. He's traveled the world as frontman for his own rock groups StillWell (with members of Korn and P.O.D) and now King's Bounty. From his  hardscrabble background in south Brooklyn to performing onstage around the globe, Q is a true New York story. 
Funny, deep, charismatic and memorable, this episode explores what it means to be an artist, a parent, a practitioner and a citizen of the world with someone whose creative vision is sharpened by his martial arts training.
Q showcases the best part of a martial arts life. We sincerely hope you enjoy the conversation.
---
---
Learn more about Q-Unique on his own site: https://www.q-unique.com/
Visit the Martial Arts Mind blog: https://martialartsmind.com/
Check out Brooklyn Podcasting Studio: https://www.facebook.com/bkpodcastingstudio/
Sustainable Jiu-Jitsu training at BBJJ: https://www.brooklynbjj.com