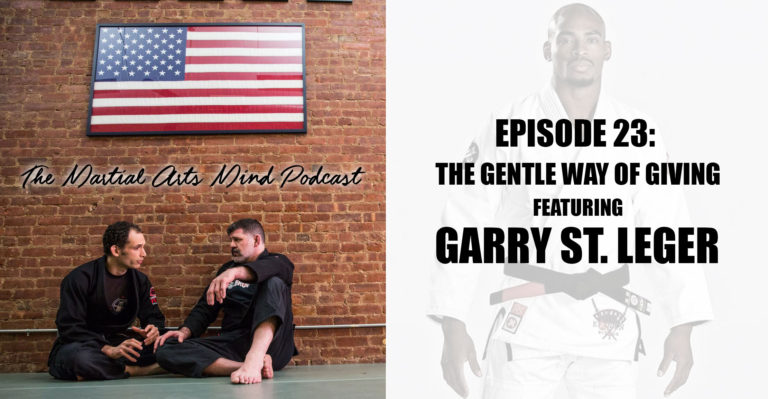 Garry St. Leger's accomplishments are too long to list, but among them: he is a decorated judo black belt whose rank as #1 in the country led him to the Olympic team in 2008, and onto the US World Team in 2010. He is a jiu-jitsu black belt under Renzo Gracie and John Danaher, and serves as a coach and trainer to some of MMA's most quickly-rising stars. He is sincere, serious, focused and, above all, committed to sharing the values of long-term martial arts practice with others.
This is a conversation about Garry's extraordinary journey as a lifelong martial artist. It's about his practice, from childhood training in Brooklyn with his twin brother under Olympian Parnel Legros, on to the US Nationals and then the Olympic team, and up through his present life as a coach, instructor and teacher. It's about how he manages his own training, how judo has impacted him, and what he wants to impart to his students. It's about the moments when he thought he was finished – done with the martial arts – and the powerful experiences which brought him back.
But most of all, this is a conversation about giving. It's about the mindset and practices that led Garry to the highest levels of international judo and which continue to inform his life on and off the mat. His dedication to the art, to his family and to his students is unmistakable and inspiring.
We are both honored to have Garry as a teacher, partner and friend, and it was a supreme pleasure to have him as our guest on this podcast. We enjoyed this exchange immensely – hopefully you do as well.
Listen to this episode on iTunes here.
You can contact Garry St. Leger on Facebook or through Instagram for details about private instruction, seminars and more.