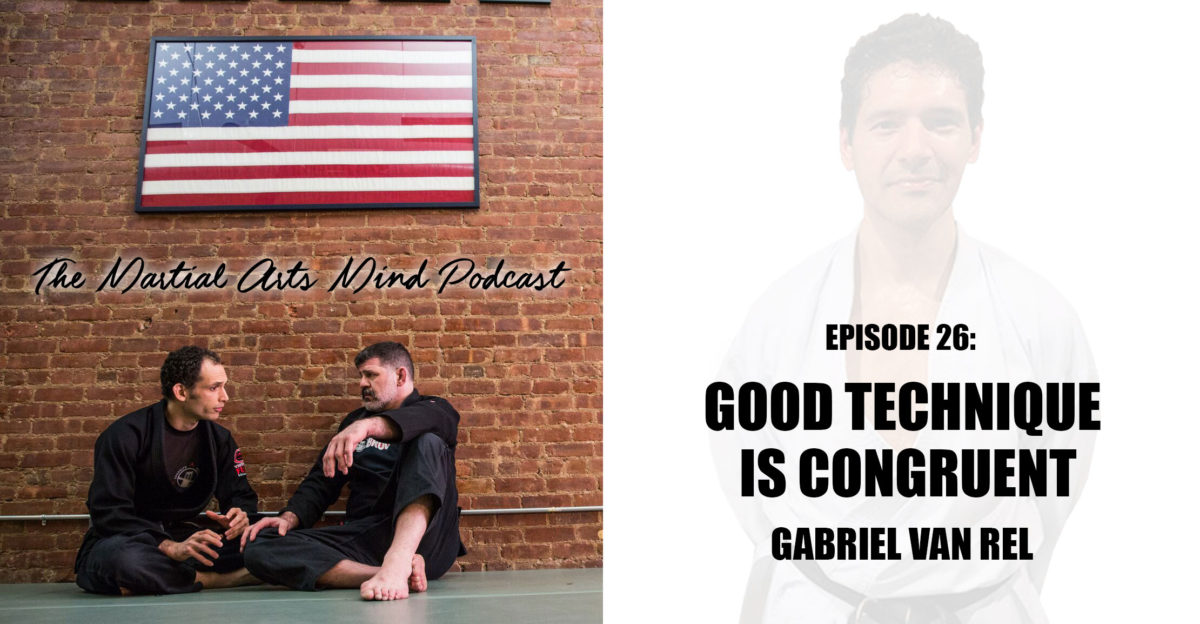 On the podcast, we often find ourselves discussing the synergy between student and teacher – how these two roles intertwine in the classroom, how they power the engine of growth and discovery, and how they're frequently two sides of the same coin.
Nowhere is this more true than with our guest this week. Sensei Gabriel Van Rel has been practicing Aikido, Judo and Tae Kwon Do since the age of seven. Throughout the 1990s and 2000s, his focus on Shotokan karate took him to the North American Cup and the Gichin Funakoshi World Shotokan Karate Championships, and saw him as the youngest member of five-man team that won the US National Championships.
As a full-time instructor with his own dojo, he joins us from London, England to explore his own practice: what it means to train whole-heartedly; how he sees his own path and his place in his students' lives; and the meaning and manifestation of mastery on and off the mat.
We hope you enjoy our discussion with Sensei Van Rel. For us, it's meaningful, insightful and full of the promise of where serious, sustainable martial arts can lead.
Links